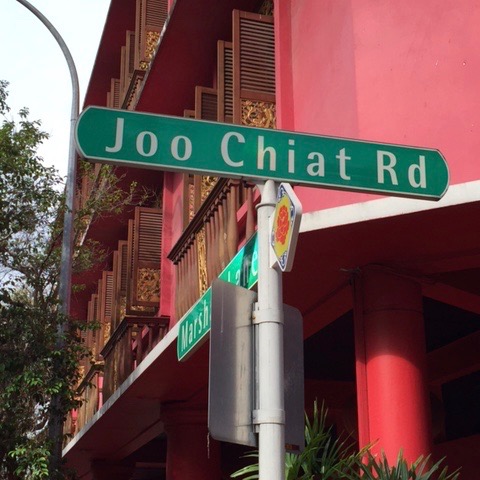 Katong and Joo Chiat morning tour: $85 per person (9.30am daily except mon)
The Katong and Joo Chiat morning tour begins at 9.30am where you will meet your guide at a famous South Indian eatery. This 24 hour establishment has been a staple in the area for many years and is the perfect starting place for our food adventure. We'll discuss how the Indians first came to the area and the influences they have had. We'll also get a sneak behind the scenes peak at how to stretch local tea and watch as our chef expertly flips the constant supply of pratas on the hot plate.
We'll then take a short walk through the neighbourhood learning about its history from early plantation days to the modern trendy area it has become. You can stop at any time along the route to admire and take photos of the famous local shop houses.
The Peranakan people made Katong their own, and we will talk about who they are and why they are so important to Singapore's history. You will get the chance to try a few Peranakan classics including their much talked about kuehs at a local family run business. We are lucky to be able to visit this stop as they are an integral part in the area's history and their family recipes are often copied but never surpassed.
No trip to Katong would be complete without trying the eponymous Katong Laksa. But what makes a Laksa a Katong Laksa and what's this about the Katong Laksa wars? Find out as you enjoy the "real" Laksa and not the "pretend original" that most visitors fall for.
We will visit local sites of historical and cultural importance but we're never far from the food. Indonesian and Malay dishes as well as local seasonal fruits, all star in our 3 hour tour.
For groups over 8 people or corporate rates email info@singabites.com Children 10 years and younger no charge.


Little India morning tour: $85 per person (9.30am daily except mon)
Our Little India morning tours begin at 9.30am as the area is setting up for the day. We'll meet up at one of the area's busiest corners and have a chance to sample some local delights straight away. Masala dosa and fresh chapatis are just the start as we settle in for the morning's adventure. We'll get a chance to watch the chefs in action and learn a few tricks so make sure you have your cameras ready.
We'll take a walk through local trader's stalls and watch them set up for the day while we discuss the history of Little India and the many stories and myths that make this one of Singapore's most colourful neighbourhoods.
We'll take a look around a historic Hindu temple and see how important food is to this religion. After this we'll wander the backstreets with the locals and stop in at a typical Indian snack stall. We can have a seat and watch the world go by for a few minutes while we sample some unique tastes.
We'll explore the thriving Tekka wet market (one of the busiest in Singapore) and see the local characters in action. You'll have a chance to buy some ingredients from the best suppliers in town. Our Singabites experts will explain about all of the local herbs and spices and how we use them in our everyday cooking.
It's not all Indian food on this tour. It's important to know how the Chinese influence the area, so we'll be trying some local speciality dishes such as Hokkien Mee from some of the area's most loved hawker stands.
Finally no trip to Little India would be complete without sampling the famous Indian sweets, guaranteeing you will leave with a sweet taste in your mouth.
No one has ever managed to eat everything on this tour so we can pack things up for you to take away for later.
For groups over 8 people or corporate rates email info@singabites.com Children 10 years and younger, no charge.

Herbal and Health food tour. Chinatown and Little India: $120 per person. (9.45am daily except mon)
Our Herbal and health food tours take in both Chinatown and Little India.
Starting at 9.45am you will meet your guide at one of Singapore's most famous Chinese herbal medicine shops. Learn how birds nest, gin seng and natural honey are used to cure various illnesses and strengthen the immune system.
We'll walk through Chinatown stopping in at local medicinal retailers and discovering various health techniques that have been passed down for centuries. Our Singabites experts will be on hand to explain all of the wierd and wonderful produce available and of course the shop owners are normally very passionate about explaining their trade.
A visit to one of Singapore's most important Buddhist temples allows us to see how religion and food mix, as we try some vegetarian dishes.
We'll take a short walk to the local wet market and learn how to find the healthiest and freshest produce while we walk through the hustle and bustle of everyday Singapore life. This is a great time to try some local fruits as we meet some vendors and hear about their tales. We'll then make our way over to Little India.
Once at Little India we visit Singapore's leading Ayurvedic doctor and learn about how herbs and spices are used in Indian medicine.(*not available on Sundays). Our meetings with the Doctor are always a favourite part of the tour as her passion and knowledge entertain and inform.
Following our Ayurvedic demonstration we will enjoy exclusive access to one of Singapore's most successful urban farms. We will watch the farmers responsible for taking care of this secret garden in the sky and have a walk around thier crops. This is a fully working farm and as such every tour will work around the harvesting schedule.
We'll finish the tour at the farm restaurant where we can enjoy local delicacies using the herbs and spices we have just seen growing.
It's amazing how easy and tasty healthy eating can be in Singapore and we hope that by taking this tour you can enjoy our food paradise with a little less guilt.
For groups over 8 people or corporate rates email info@singabites.com Children 10 years and younger, no charge.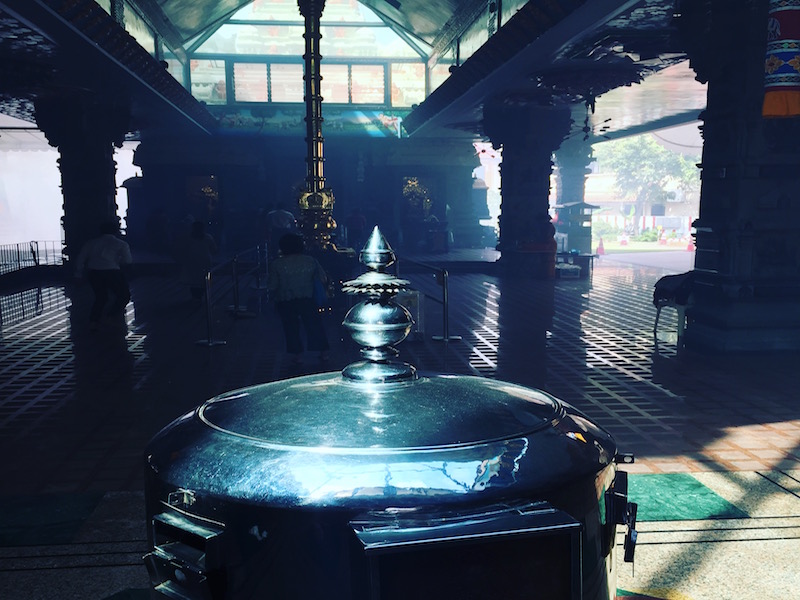 Katong Evening Tour: $120 per person (4.30pm daily except mon)
Our evening tour of Katong begins at 4.30pm. We'll meet up at a local curry puff restaurant where we can immediately get the chance to go behind the scenes and into the kitchen to see how these local snacks are made. Our friendly chef will talk us through her technique which has been handed down from her Grandmother before we take a seat and sample what have been described by many as "the best curry puffs in the world". (we tend to agree)
Following a brief walk through the main street of Katong we'll take a seat at one of the most popular chicken rice shops in town. Your Singabites guide will talk you through how this Hainanese dish is made, as you sit back relax and enjoy the flavours.
We'll then stroll down East Coast road and learn how the reclamation of land has affected the area, as well as hearing tales of local myths and legends. Is the old Katong Mall really bad feng shui? Around about this time the sun is going down and the locals are beginning to relax from the busy work day. It's the time when Katong comes alive.
Famous for the Peranakan culture, Katong hosts some of Singapore's best Peranakan eateries. You'll have the chance to try some Peranakan classics such as Otah and Kueh Lapis as we talk about who the Peranakans are and how they have shaped Singapore's history. We are lucky enough to be able to visit a local family run business that are renowned island wide for their kuehs.
Onto a local hawker centre with a difference and a chance to see how the future will look for our local food heroes.
We'll take a leisurely walk down Joo Chiat rd past some new rising stars in the food world before taking a break at one of the area's most loved corner eating houses. Take the load off and enjoy some Indian tastings. Meet the chef and learn some new techniques or simply take some cool photos of the man in action.
As the temperature cools we'll walk back through the shop house lined streets until we come to a local Hindu temple. Here we can see how food and religion mix as we take a walk around this enchanting place.
Of course no food tour in Katong would be complete without trying our award winning, world famous Katong Laksa. On our evening tour we visit a shop that won a "Bib gourmand" award from Michelin in 2016.
Katong is one of the best places in Singpore for a food tour. Within an easy walking distance we cover a wide range of Singapore's ethnic food groups and there's new businesses opening all the time.
For groups over 8 people or corporate rates email info@singabites.com Children 10 years and younger, no charge.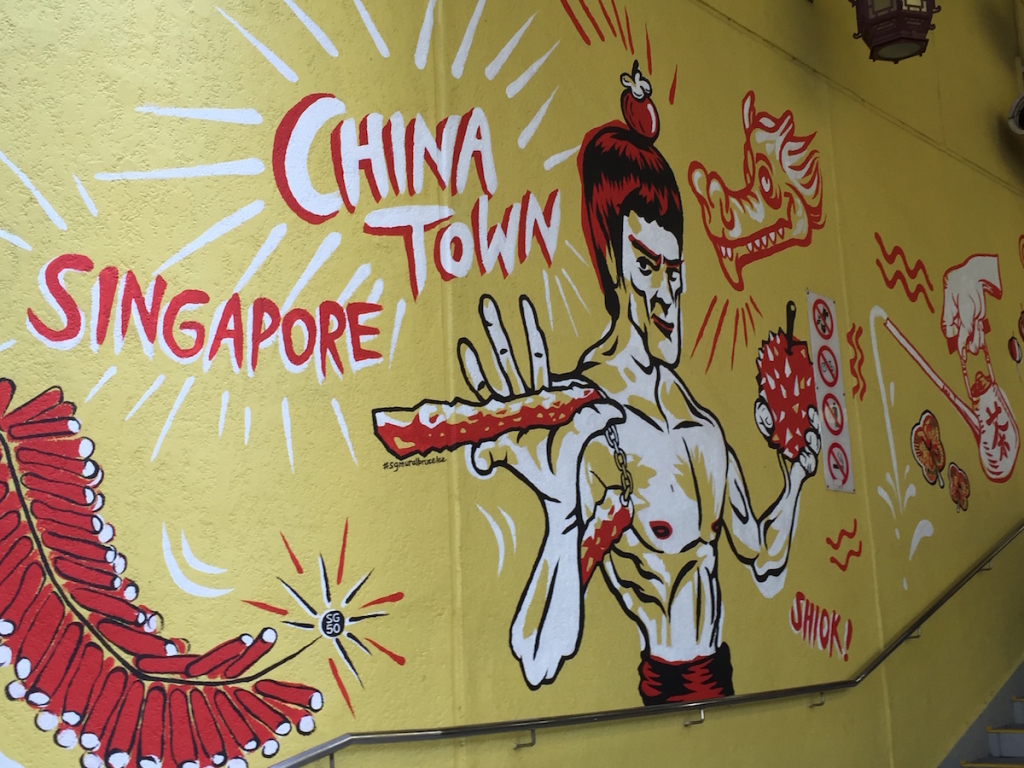 Chinatown Evening Tour: $120 per person (4.30pm daily except mon)
Join our evening tour of one of Singapore's most bustling neighbourhoods. Just moments from the futuristic skyscrapers of the CBD, a visit to Chinatown is like stepping back in time. We'll feast on dumplings, hand made in front of us, as we learn about the origins of the area.
We get right amongst the action at one of the area's biggest hawker centres, tasting Singapore favourites as we hear tales of how the area was once renowned for its opium dens and gangs.
Soak in the atmosphere on the busy streets and take a look inside one of Singapore's oldest traditional Chinese medicine shops as we see which herbs and natural remedies are used for various purposes
Singapore's multi-culturalism is evident as we visit two temples, a Hindu temple and a Budhist temple.
The food is never far away on our Chinatown tour. We try a local fish speciality unseen anywhere else and visit heritage family businesses to taste their generation old recipes.
For groups over 8 people and corporate rates email info@singabites.com Children 10 years and younger, no charge.
Book A Tour Now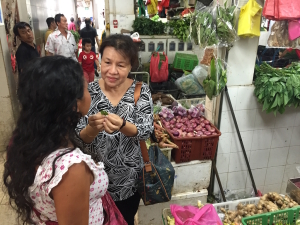 Geylang Serai Tour: $85 per person (9.30am daily except mon)
Created by our very own Malay specialists Kathy and Tonzah this is a really great experience for anyone looking for a better insight into Singapore's Malay culture and food scene.
Since 1964 the Geylang Serai wet market has been a focal point for Singapore's Malay community. Known as one of the busiest markets in Singapore it is a fascinating place and a must for any visitors looking to buy local herbs and spices to take home and use in your kitchen.
Our tour begins outside the market which is housed in an impressive structure designed to look like a traditional Kampong house. We'll visit some of the many spice merchants and discover which spices work best with which dishes. We'll see the fresh catch of the day being sold to local chefs, and taste exotic fruits as we make our way through the crowds and up to our first food stop.
As Geylang is the cultural centre for Malay Muslims, this tour is completely Halal. We will try local delicacies such as Briyani, Barbequed otah and a cooling Chendol to beat the heat. We'll learn about the history of the area as we walk through a local housing estate and see a modern day urban farm in action. One of the nice things about this area is how friendly the locals are. Often they stop and chat to us along the route and we're never short of friendly faces.
We'll meet local business owners keeping old food traditions alive before ending on a sweet note at one of Geylang's favourite treat stops.
This is not just a tour for those with Halal needs, but a tour for all to experience one of Singapore's most welcoming neighbourhoods.
For groups over 8 people and corporate rates email info@singabites.com Children 10 and under, no charge.
Book A Tour Now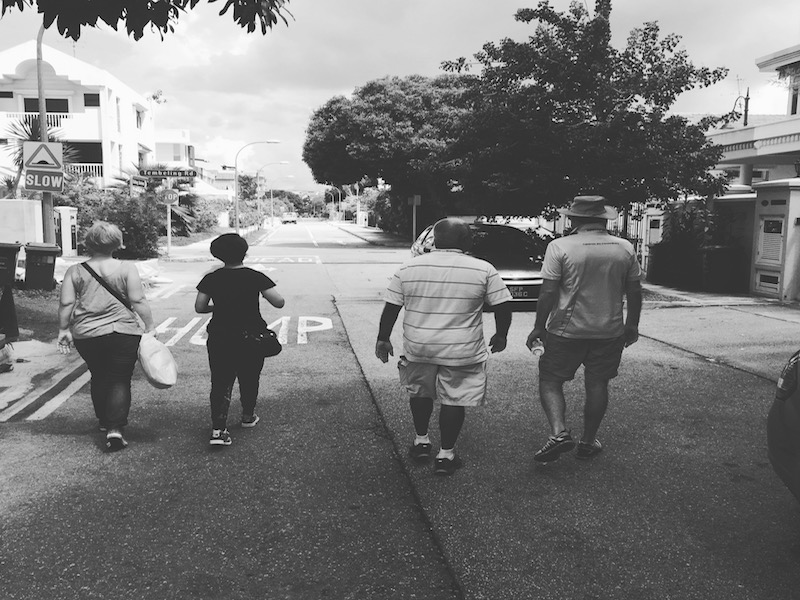 Private Tour (contact us to discuss you ideas and formulate your own ultimate tour)
Is there a particular dish that you're dying to try but you just can't find it? Maybe you want to visit the top 5 chicken rice shops or have your own bespoke wanton noodle tour. Contact us and we can tailor make a tour especially for you and your appetite. We are also very used to working with corporate clients to create a team experience with a foodie twist. Contact james@singabites.com and we'll do the rest for you.